On September 25, 2019, I welcomed my 66th birthday at Laconda del Capitan in Umbria. Chef Giancarlo was the owner. He invited us to have a 2009 Brunello and I was thrilled.
I was transported ten years back to 2009 and here is a list of what stood out:
I had not yet started my foundation.
I had been "eased out" of the teaching position I had with Martha Beck. I was in pain over their decision and I had no one to talk to.
My baby was going to college and my heart was breaking.
My attempt at the Berlin Marathon went horribly wrong and I was sidelined with crippling plantar fasciitis.
I thought that my peak had come and gone and somehow I missed it.
Little did I know I was on an uphill journey that would include many peaks and valleys.
Here are some of those highlights:
I found my calling to work in shelters.
My foundation www.indranislight.org was created.
I became the first founding member of an all female social impact group, The Maverick Collective, and met badass women. I formed deep friendships among these women who were eager to make a difference in the lives of women and girls.
I single handedly shepherded a global NGO PSI into the gender violence space with my heart and money. The CEO, Karl Hoffman, reminded me to never forget that my vision made that happen.
I spoke at the UN.
I did a TEDx talk about domestic abuse.
I traveled to many countries teaching and spreading awareness about domestic violence and worked tirelessly and extensively in India, Trinidad and Tobago.
I realized that my calling was activism and that my voice was necessary.
Here is where the last 10 years have brought me:
I have separated the grassroots work of the foundation and we call it RAFT. You can find our home at www.RAFTcares.org.
I have finally created my personal brand at www.indranigoradia.com and plan on taking my voice on the road to bring more awareness to Domestic Violence.
I invite you to do a similar timeline and to reflect on your journey.
What have you learned from your journey?
It won't matter if you do it with wine or coffee or water, you must do it.
Know what I learned?
I learned to stay true to my mission and to make all my decisions based on whether I am doing the right thing for women and girls.
Please let me know what you learned.
Always on your side,
Indrani G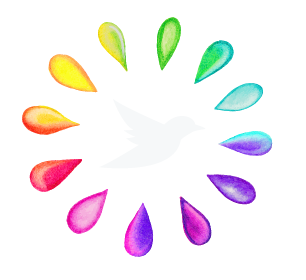 Stay Connected!
Get the latest news from Indrani