5.00AM
She wakes up with haste as she feels him stir. The memory of the violence last night is evident in her aching ribs.
5.15AM
She stands in the dimly lit bathroom, trying to see the bruise, but the angle is odd and there is no one she can ask, especially not him.
5.30AM
She sits in the darkness and allows the tears to fall, because this is the safest hour in her house. Everyone is still asleep. She prays for herself and her children, as she has done for 5 years, ever since the violence began.
6.00AM
She takes a shower in the guest room and dries off slowly and gingerly, she can feel the pain in her ribs. She can still see the rage in his face, when he punched her. She shakes off the memory.
6.30AM
She makes lunches for the 6 and 8 year olds and prepares the diaper bag for the sweet surprise they had a few months ago. She remembers that he promised that he had gotten the vasectomy and convinced her to stop the birth control pill, because she had complained about weight gain. She had not wanted any more children. She was planning to leave now that the kids were in elementary school.
7.30AM
She goes upstairs to wake up the older ones and finds them sleeping in the same bed. She knows that the 6 year old was comforting the 8 year old child, because she was the emotionally strong one. The older child was more like her. The younger one was so strong.
8.15AM
She pretends to smile as he comes downstairs fully dressed, hugs her from behind, and says "Sorry. Don't make me do that again. You know how much I hate to hit you."
8.30AM
He leaves with a smile and says, "Let's kiss and make up tonight, like we always do."
8.45AM
She drives the kids to the private school that costs more than the local college.
9.15AM
She pulls into her assigned parking space. The signage says CFO. She takes the baby out of the car seat and grabs the diaper bag. She is very lucky that her boss agreed to have her bring the baby to work, so that she can nurse for 2 more months.
9.30AM
She puts on her mask and exits the elevator into the naturally lit upper floor of the billion dollar global enterprise, and she smiles at her assistant.
Game on!
10.30AM
She holds the baby and allows herself to dream about leaving her pathetic life… maybe when the baby is 6.
This story is fictional. Any resemblance to anyone is purely accidental.
If, however, this reflects all or part of your life, please call the National Domestic Violence Hotline. 1-800-799-7223. Remember that computer use can be monitored. Cyber stalking a real. Be careful.
Always on your side
Indrani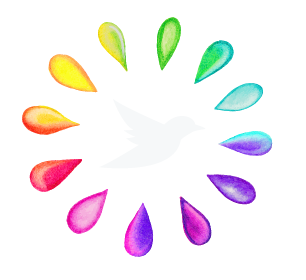 Stay Connected!
Get the latest news from Indrani