Asking for help isn't always easy. It's hard to be vulnerable.
But it is also necessary.
And we need your help.
Will you help RAFT provide free training to 100 more advocates in 2021?
Resilience for Advocates through Foundational Training (RAFT), supports the advocates who care for survivors of sexual and domestic violence. We do this by building the resiliency of advocates against compassion fatigue and burnout. And we gladly provide it all free of charge!
Just like you, 2020 was a challenging year for RAFT. We saw demand for our services skyrocket as advocates faced incredible challenges during the pandemic, including higher rates of SV/DV. So we used our own tools of resiliency and pivoted to virtual workshops, support groups, and leadership development.
In 2020 alone, we trained 1,185 advocates globally – from rural towns in Kentucky to Army bases in Germany – and we are on track to exceed this number in 2021.
How can you help?
CLICK HERE to join the raffle and support the mission of RAFT.
One lucky winner will win a collection of three beautiful art pieces from Julia Powell's "Look Up" series. Julia Powell is a talented artist based in Cambridge, MA, who graciously provided RAFT with her artwork. Together, the pieces are valued at $1250. You can see them below.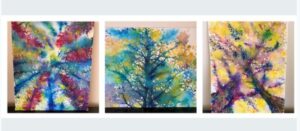 Will you join us in our mission?
Grab your raffle tickets today.
Good luck!
Always on your side,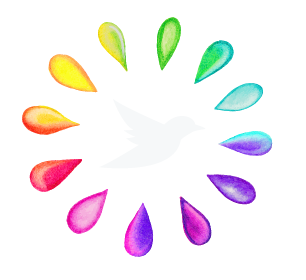 Stay Connected!
Get the latest news from Indrani